About Your Friend In Italy
Italy Travel Consultant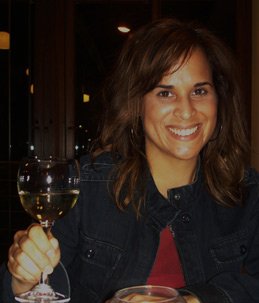 Your Friend In Italy offers travel advice, personalized travel itineraries, unique private tours, group walking tours in Italy and cultural experiences. As well as assistance in organizing weddings, honeymoons and special events.
Denise's love for Italy started during her first visit to Venice in 2001 and it continues…she has traveled around Italy extensively for many years and calls Piedmont, Italy her home. Follow Your Friend In Italy on Facebook or Your Friend In Italy on Twitter
Denise's interest in travel led her to complete a Master's degree specializing in Tourism Management and Marketing from The George Washington University, which adds to her expertise in the tourism industry. She has also spent time as a Tour Manager giving her the amazing opportunity to travel all of Western Europe. However, her true passion for Italian culture and lifestyle always brought her back to Italy. This ongoing romance with Italy and its culture developed into a desire to become an Italy Travel Consultant to help others experience Italy at its finest and on a deeper level. As a result, Your Friend In Italy was born. Denise is also Founder of Turin Italy Guide, an online travel guide and blog by locals about Turin and the rest of the Piedmont region.
Your Friend In Italy is just that….like having your very own personal friend in Italy. Think about the comfort you feel when you have a friend in a city that you have never traveled to before…it offers you peace of mind and assurance enabling you to experience the true heart of a destination. Plus, knowing a local enables you to discover places you may not be able to find on your own.
With an extensive knowledge of Italy and a close network of contacts throughout the country, our goal is to make your vacation special, stress free and unforgettable. Working with an Italy travel specialist will also save you something that is so precious – TIME – by offering consultation on the best ways to experience Italy. Working with an Italy Travel Consultant will allow you to simply relax, absorb the culture and enliven your senses during your vacation.
Whether you choose to travel independently following one of our customized travel itineraries or you choose to have one of our knowledgeable Tour Guides to accompany you during your trip in Italy, we will ensure that you experience an authentic Italy and all this captivating country has to offer.
Let us inspire you as traveling through Italy has inspired us!
"You may have the universe if I may have Italy" – Giuseppe Verdi